Liz received her Massage Therapy and Hydrotherapy Certificate from the Canadian Therapeutic College in Burlington in 2006. Two years into her massage therapy career she made the move to Banff, Alberta to work at the Fairmont Willow Stream Spa (the second highest-rated spa in North America). There she had the opportunity to be taught directly by a Dorn Method Instructor and Native Shaman who shaped the roots of their methodology within her treatments.. Focusing of achieving balance. The Dorn Method gently re-aligns the pelvis/spine to create physical balance, while the practices learned through Native healing arts creates balance of the energetic self.
She moved back to Ontario in 2011 and decided to continue her training within both the physical and energetic forms of treatment knowing both are equally as important. She completed further training in assessments and medical based massage from a C​ollege of Massage Therapists approved tutor, as well as receiving level Reiki Master.
As a natural progression to her career she attended the Spiritual Psychotherapy program, at the Transformational Arts College in 2014, and is currently on the journey of becoming a Registered Psychotherapist. Allowing her to work with healing both the physical and emotional bodies.
She has a passion for learning about different healing methods and knows that every client
she sees is a complex puzzle of their past and current lives and treats each individual with personal care and respect, drawing on a wide range of knowledge to meet specific needs.
Certification:

Registered and in good standing with the College of Massage Therapists of Ontario
Spiritual Psychotherapy
Anger Management
Dorn Method Certification
Reiki Master
Hot Stone Massage
Pregnancy Massage

Interests and Additional Training:

Shiatsu
Active Release and Fascia Work
Chakra Balancing
Aromatherapy
​​​​Reflexology​
​Craniosacral
Powered by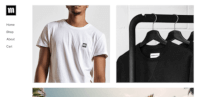 Create your own unique website with customizable templates.