Recognized as one of the oldest methods of healing, with references in medical texts nearly 4,000 years old. In fact, Hippocrates, known as the "father of medicine," referenced massage. ​Massage therapy is a comprehensive intervention involving a range of techniques to manipulate the soft tissues and joints of the body. The purpose of massage therapy is to prevent, develop, maintain, rehabilitate or augment physical function or relieve pain (Massage Therapy Act, 1991). It is a clinically-oriented health option that achieves undeniable results in the relief of an array of discomforts stemming from
stress, muscular overuse and many chronic pain syndromes.

Physical and Mental Benefits

of Massage Therapy​

(some examples but not limited to)

relaxes the whole body




loosens tight muscles




relieves tired and aching

muscles

increases flexibility and range of motion




diminishes chronic

pain

calms the nervous system




lowers blood pressure




lowers heart

rate

enhances skin tone




assists in recovery from injuries and

illness

strengthens the immune system




reduces tension headaches




reduces

mental stress

improves concentration




promotes restful sleep




aids in

mental relaxation
Powered by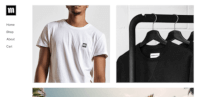 Create your own unique website with customizable templates.